Best CMS Website Development Services In Noida, India
CMS WEBSITE DEVELOPMENT
Content Management System (CMS) is the way that you manage one of the most important aspect of your website that is your content. We, at WebCoir IT Solutions pvt ltd provides the best CMS Development Services that will make it very for you to manage and broad cast your content.
Whether you are an established organization or a start up, keeping your content up to date and keep updating your website with new content is highly important because that helps in the promotion of your products and services to larger audience.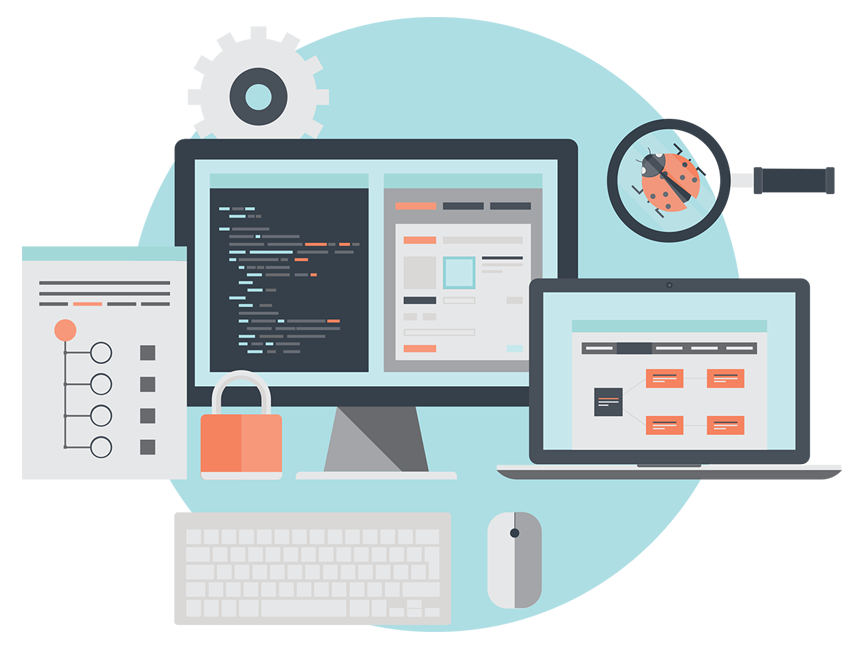 WEBCOIR CMS DEVELOPER
We are team that provides you various content management and customization services. With WebCoir it is easy to manage and update the content without much technical difficulty.
We are a team backed by the most skilled and talented professionals who will first analyze your requirements and budgets and then, will finalize a design for your CMS development. Th team consists of the people who have an expertise in the following:
Drupal developers
WordPress developers,
Joomla developers
Magento developers
Typo3 developers
CodeIgniter developers.
Laravel Developers
CMS WEBSITE &
DEVELOPMENT
WebCoir IT Solutions helps in the developing a proper system for CMS Development and thus is the best CMS development services provider in Delhi-NCR and Noida.
We have come way too far technologically and now with the software and programs like Drupal, Wordpress, Joomle etc, the modification and updating of the content as become very easy.
With Drupal, all vital sources and information are shielded from your website visitors. It would be very hard for hackers to manipulate your website unless they know the location of your files and databases.
We take care of the quality and authenticity of your requirements and we are highly competent when it comes to delivering the quality as promised.
Come to us with your requirements and we are will develop for you a unique design which is as reliable as it is flexible.
Trust us for any of your CMS related demands.