Best Web Development Services Noida, India
WEB DEVLOPMENT
Web development is a term that encompasses all the web related services such as web design, content development, client side or server related services and others aspects such as coding for the website functionality and other non design aspect of website.
WebCoir IT solutions pvt ltd offers you the best web development services in Noida. We provide professional web development services including ecommerce website development, web application development, web design, offshore website design and development (php, Asp.net, Mysql, MS SQL server, java Script, Oracle, HTML/XML, visual basic).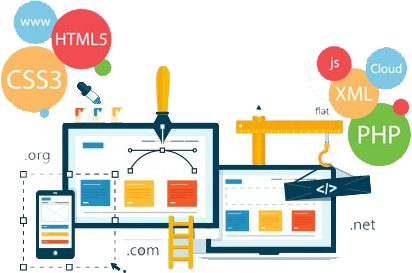 WE USE BELOW PRACTICES ON THE PROCESS OF WEB DEVELOPMENT
These are few of the services that we offer under web development services. We understand that what website looks like has a lot of hardwork and coding- decoding strategies.

Our web developers deliver a solid standard based on the customer requirements your business needs. Webcoir well organized your existing processes,making your consumer robust and responsive to the changing markets.

Working us will you an experience that you might have not had before. The team is target oriented and are focused on giving you the desired results.

Give your business the boost it requires with best web development service provider- WebCoir IT solutions

Customized web development.
Functional based development.
More user friendly,scalable and productive.
Easy to use and search engine friendly.
Easy to navigate pages.
CodeIgniter developers.
Cost effective solutions.